Queensland Deputy Premier Steven Miles said the introduction of new mask rules reflected the need to adapt to growing cases of COVID-19 entering the state, with masks now required in theatres, cinemas and for hospitality workers.
"We've seen in just a few days a very rapid escalation in cases and we need to see how that pans out," Mr Miles said.
He supported Annastacia Palaszczuk's decision to maintain COVID-19 testing requirements to enter Queensland, despite lengthy delays for PCR tests.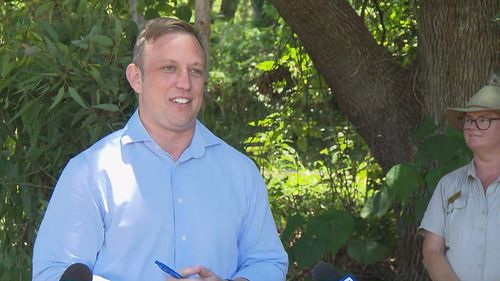 He said travel to Queensland amounted to roughly 10 per cent of people in COVID-19 testing queues in NSW.
"The delays there aren't driven by our need for tests, they're driven by the sheer number of people needing them. Travel is a very small proportion," he said.