A huge cloud hangs over $5 billion in building projects around Australia as Probuild, one of the country's largest construction companies, this morning plunged into shock administration.
In a Probuild statement, it was confirmed Deloitte has been appointed as administrator after WBHO Australia was "abruptly informed" by parent company WBHO South Africa that all cash and securitisation support would cease for the Australian arm.
This includes Probuild, WHBO Infrastructure and Monaco Hickey.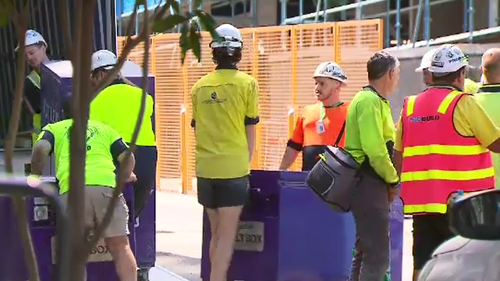 "We are caught up in a set of circumstances not of our making," a Probuild spokesperson said.
"We are working closely with the administrator on a number of plans to protect our clients, subcontractors and employees.
"We have several options for raising the necessary capital to continue as a premium Australian building company.
"These will all be pursued."
Tradies
this morning turned up to a large Probuild building site in
Melbourne's CBD
to try and get rescue their tools, only to find the entry gates locked shut.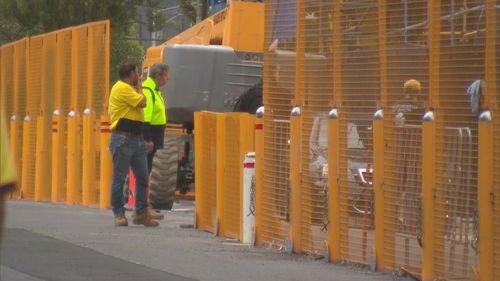 "Just got told, pack up your tools we're done here. Probuild's gone bust. No notice. Bit of a worry," one tradesman told Today.
"We've seen it coming for a while. We're a bit upset."
Parent company WBHO has blamed the Australian government's "hardline approach" to managing the COVID-19 pandemic for the collapse, citing border restrictions, snap lockdowns and working from home regulations as detrimental factors.
"The impact of lockdown restrictions on the retail, hotel and leisure and commercial office sectors of building markets have created high levels of business uncertainty in Australia and have significantly reduced demand and delayed the award of new projects in these key sectors of the construction industry," a statement read.
Workers told 9News of chaotic scenes yesterday, as hundreds of tradies were booted off worksites across
the country
.
Subcontractors and tradesmen walked off the site, including on Melbourne's O'Connell Street, where Probuild is behind a build for biotech giant CSL.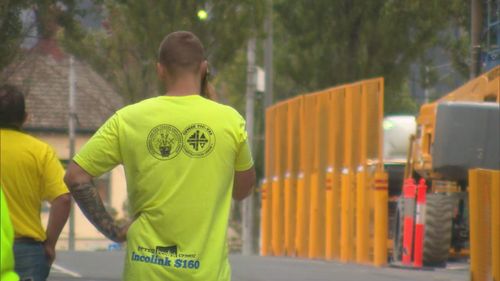 Workers were seen loading large amounts of equipment and tools from Probuild building sites.
Subcontractors are believed to be owed huge amounts of money.
CFMEU's Nigel Davies said the union was "currently seeking information from Probuild to understand the company's situation and any likely impact on workers."
Probuild's portfolio of ongoing work across Australia is estimated to be valued at $5 billion and includes Greenland Centre, Sydney's tallest residential building.
Long building delays and the company not having enough money to pay its subcontractors are believed to be the factors behind Probuild's expected collapse.
A tradesman who fled one of the building sites told 9News: "All the contractors are owed hundreds of thousands of dollars."
"No one's going to get their money," he said.