A Scottish island where government scientists carried out secret germ warfare experiments during World War Two has been engulfed by a wildfire.
Gruinard Island, off the north west coast, is known as Anthrax Island because of a Ministry of Defence operation that saw sheep exposed to the lethal bacteria in tests to find a way of harnessing it as a weapon.
The island, which has remained uninhabited, was finally classified as anthrax-free in 1990 after a campaign by a group known as the Dark Harvest commandos to highlight the contamination of the soil during the 1980s.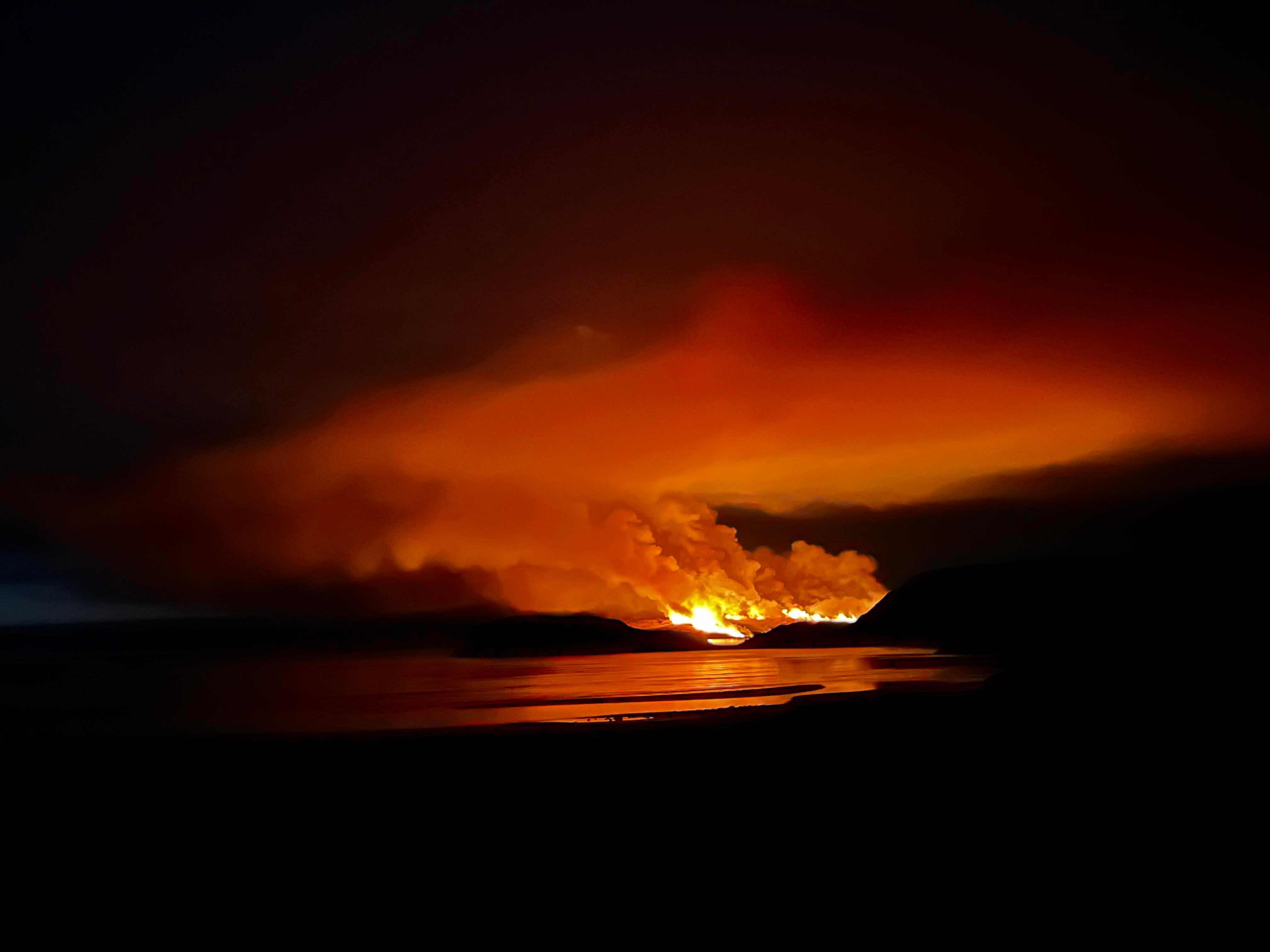 On Saturday night, the sky above Gruinard Island was lit up by flames.
Nessie Gearing and her mum Kate saw the light in the sky from their home in Aultbea.
"We were at home and saw an orange glow in the sky and thought we'd investigate," Kate told STV News.
"Driving up to it was just apocalyptic," Nessie said.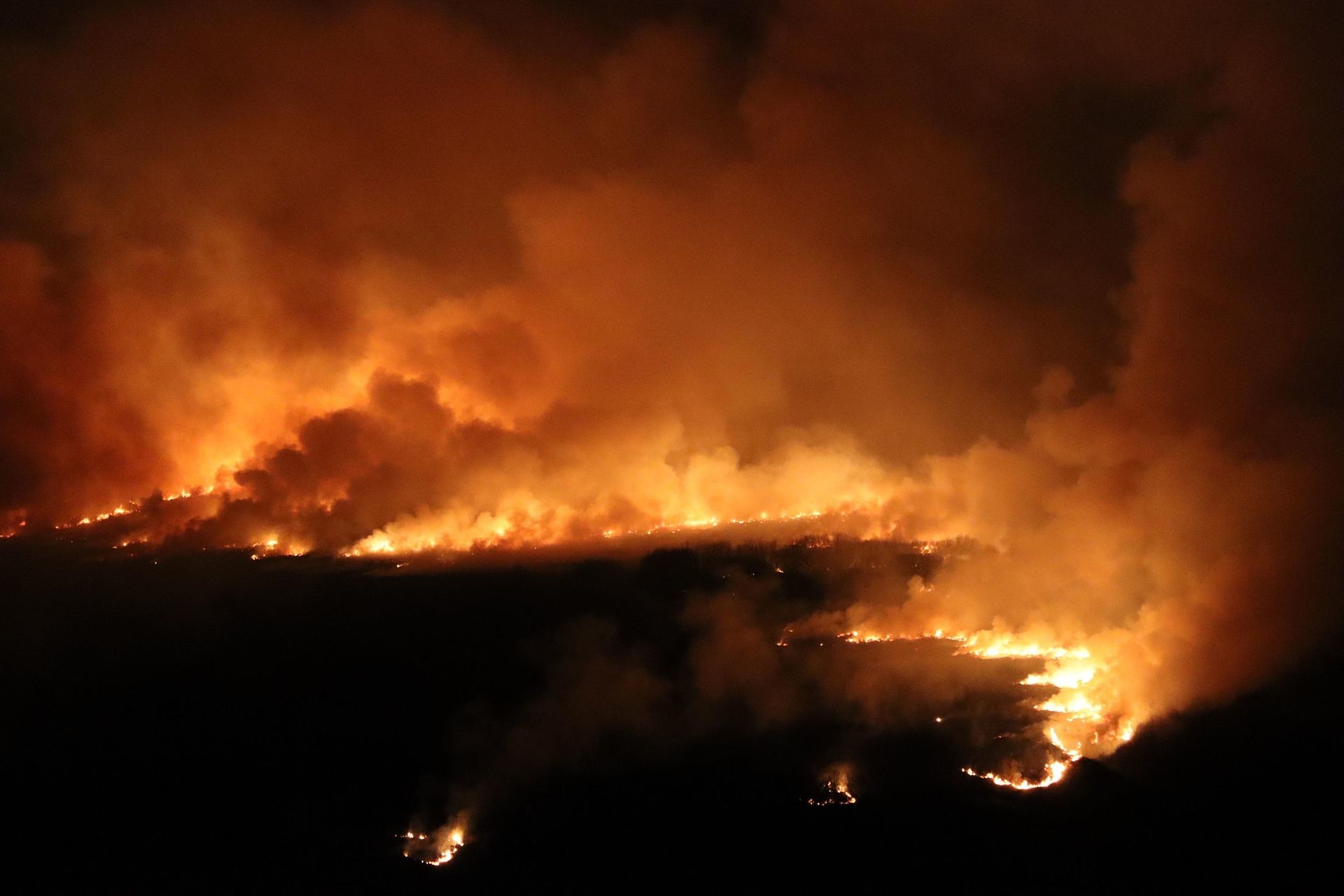 Kate and Nessie said they could hear birds "screaming" in distress as they stood on the shore across from the island.
"It was horrible. I've never seen anybody on the island, nobody ever goes to it, nobody wants to go on it," Kate said.
NASA satellite imaging confirmed several thermal hotspots on the island into the early hours of Sunday morning.
The Scottish Fire and Rescue Service said because the island is uninhabited the fire would not fall under its remit.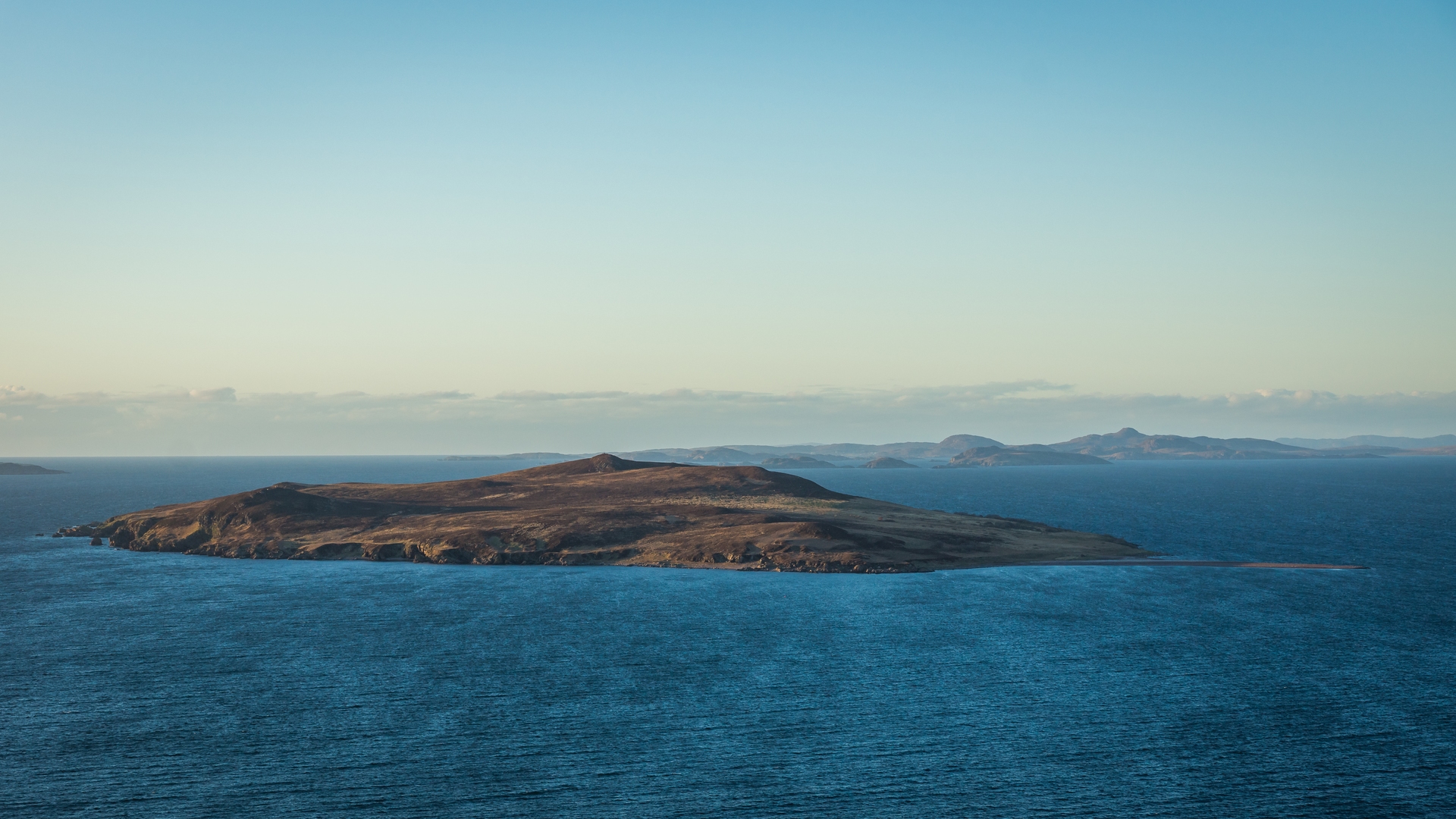 The Ministry of Defence and Police Scotland have been contacted for comment.
Anthrax is lethal, particularly when inhaled, and kills in almost all cases even if the victim receives medical treatment.
The scientists from the Ministry of Defence's biological research centre Porton Down developed a biological weapon using anthrax spores.
Anthrax spores can remain active for decades and it took years before Gruinard was finally decontaminated.
The UK's chemical and biological weapons programme was closed down in the 1950s.
The fire on Gruinard Island follows a wildfire warning across parts of the country from the Scottish Fire and Rescue Service.
Firefighters said the risk was "very high" as temperatures have reached the high teens.