One of the men injured in a skydiving accident in
Wollongong
yesterday says he feels lucky to be alive.
Emergency
services were called to Stuart Park in North Wollongong yesterday after a tandem skydive went wrong.
The 55-year-old instructor, Mick, and his 27-year-old customer, Brooklan Frkovic, were aiming to land on the beach but became entangled in a pine tree, sending them crashing to the sand.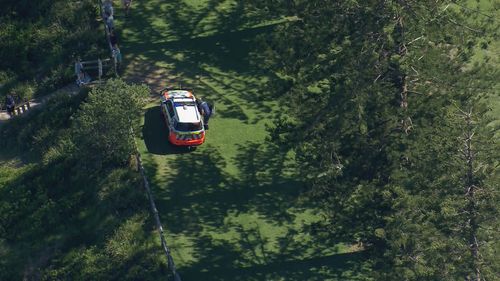 "I have a screenshot in my mind of what it looked like coming into the sand," Mr Frkovic said.
The 55-year-old suffered a concussion, while Mr Frkovic sustained face, chest and pelvic injuries.
Both were transported to hospital in a stable condition.
It was Mr Frkovic's first time skydiving, a bucket list gift from his girlfriend for Christmas.
"The fact that me and Mick came out relatively okay, all things considered, is great," Mr Frkovic said.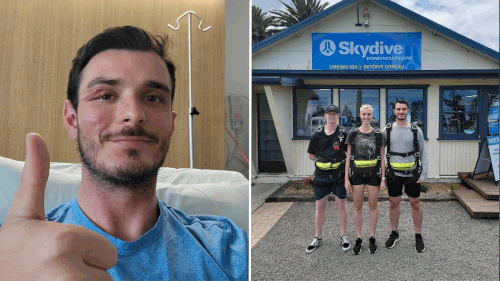 Mr Frkovic said the accident happened very quickly.
"We sort of hit the ground and I think we bounced."
"I was quite breathless, so I was just trying to roll myself into a position where I could get my breath back."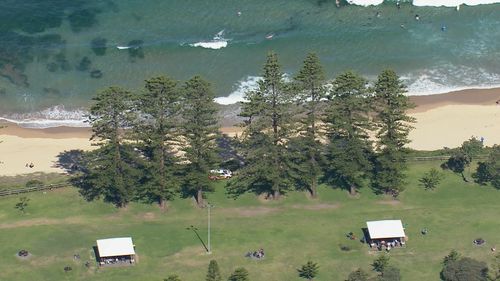 After 24 hours, Mr Frkovic is healing well and hopes to be discharged from hospital tonight.
"It's a freak thing that happens," he said.
"It's like having a car crash, you get back in the car. So, I'll see I might do another one."
Skydive Australia is investigating the incident.